Conferences by Stéphane Mallard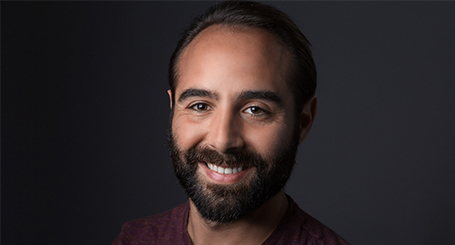 Stéphane Mallard is a « digital evangelist », learning to code when he was a young boy before studying economics in Montreal and at Sciences Po Paris. Stéphane began his career in the trading rooms of a major European bank as a digital evangelist or forecasting specialist. His role was to get to grips with the disruptive technologies linked to the digital revolution – artificial intelligence, blockchains and quantum computing – and make them less complex and more intelligible to help prepare the right strategy for their arrival.
Stephane Mallard is an entrepreneur, author & speaker. He's the founder of Casual Shake.
Born in France with many long trips in the U.S. as a kid, he learned coding when he was 12. He graduated in Economics at University of Quebec in Montreal, Canada and got his Master's at Sciences Po Paris, France. He occupied several positions on digital transformation in consulting, financial and tech firms.
He launched Casual Shake in 2018 and gives may talks throughout Europe and the U.S. in corporations, schools and for the general public, to raise awareness on the impact that the digital revolution brings about and harness its potential both as a business and for personal growth.
His talks are inspiring and a bit provoking, but always conveyed in an enthusiasm fashion as he believes technology creates a brighter future for all, with addressable challenges. His goal is to empower the audience with concrete and specific ways to prepare for the coming decades. He often says that his talk is "like reading 50 books within an hour !"
He's the best selling author in France of the book Disruption : Artificial Intelligence, end of salaried jobs, augmented in humanity.
Stéphane is the author of the book Disruption: intelligence artificielle, fin du salariat, humanité augmentée.
Languages spoken:
Stéphane Mallard gives his talks in French-speaking Switzerland (Geneva, Lausanne, etc.) and on the international stage.
Learn from a digital evangelist
UnoMe will help you leverage the experience of an encoder and digital expert with a particular interest in artificial intelligence. Stéphane specialises in giving talks on the digital world, addressing the following subjects:
Artificial intelligence
Blockchains
Digital disruption and uberisation
Internet of Things
His conferences
Philosophy and prospective
Future and Digital
His publications
Published in 2018
Disruption: Intelligence artificielle, fin du salariat, humanité augmentée. Link to the book.