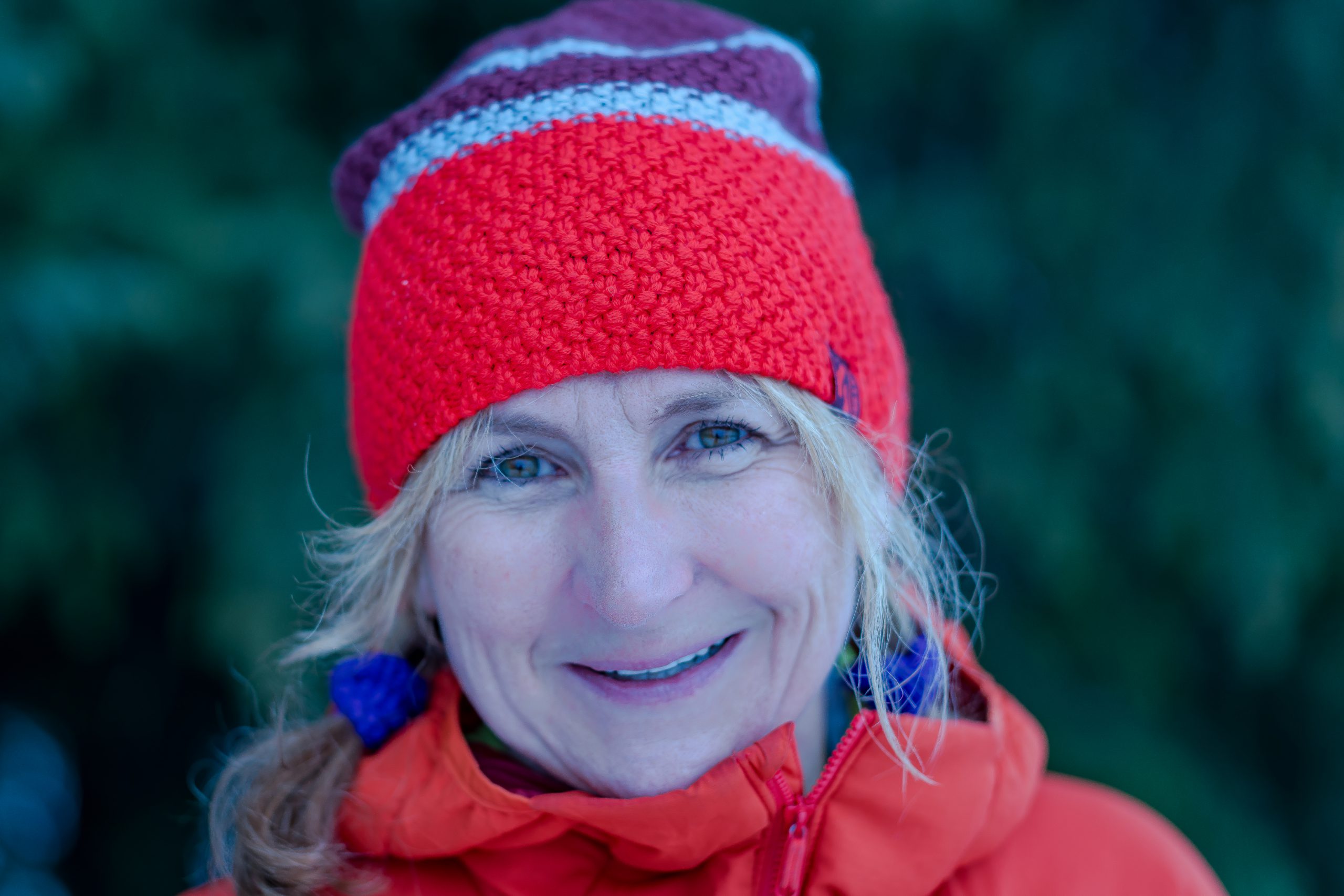 Sophie Lavaud's life story revolves around mountains, in particular Himalayan mountain climbing. With her combined Swiss, French and Canadian nationalities, Sophie took her first steps on skis, creating never-to-be-forgotten memories that subsequently led her to the summit of Mont Blanc in 2004 – the start of a long series of climbs to ever higher altitudes.
At the same time, Sophie is an entrepreneur at heart. After completing her marketing studies in Lyon, she made her way to Geneva, spending several years in the Swiss capital as a sales and marketing manager in the luxury hotel industry followed by the cosmetics sector. Then, in 2005, Sophie's entrepreneurial streak led her to create her own events company in the financial world.
Sophie continued her high-altitude explorations in parallel with her career. In fact, she is the first Swiss woman to climb eight peaks culminating at over 8,000 m, including K2 on July 21, 2018. François Damilano, a mountain guide, renowned glacial ascent specialist and, above all, a high-altitude filmmaker, accompanied Sophie on Everest and K2 (the first attempt was in 2016) to make films of her.
In this very closed world of Himalayan climbing, a prestigious nickname is used to describe Sophie: « the 64,000 lady » – the woman who has climbed 8,000 m on eight occasions. Back in 2012, thanks to her iron will, Sophie became one of the few women to climb two 8,000 m mountains 10 days apart.
Sophie puts her reputation to fine use in the service of good causes. As a socially-responsible mountaineer, she climbed all her summits until 2017 on behalf of a humanitarian association, Norlha. Today, Sophie is an ambassador for Terre des Hommes, the largest Swiss aid organization for children. She also helps Sherpas prevent the risk of avalanches with the support of RECCO®.
Sophie gives conferences on themes related to her adventures. She shares her unique experiences at high altitude with her audiences, drawing comparisons, similarities and analogies with corporate life.
Languages spoken by the speaker
Sophie delivers various conferences in French-speaking countries (including French-speaking Switzerland) and around the world in English.
Learn from a Himalayan mountaineer
Learn from the experiences of a renowned mountaineer With UnoMe.
Sophie's conferences and workshops weave links between the world of Himalayan mountain climbing and company life using story-telling or themes such as individual and collective motivation, followership and leadership.
Sophie Lavaud's conferences
Individual and collective motivation
Leadership and Management
Well-being at work
Sophie Lavaud's achievements
Her biggest climbs
2018: K2 – 8611 m
2017: Manaslu – 8163 m
2017: Broad Peak – 8051 m
2016: Makalu – 8,485 m
2015: Gasherbrum II – 8035 m
2014: Everest – 8850 m
2012: Cho Oyu – 8201 m
2012: Shishapangma – 8027 m
Films directed by François Damilano with Sophie Lavaud
2017 K2-Une journée particulière
2015 On va marcher sur l'Everest
Atteindre le sommet - TEDx