Conferences of Mélanie Astles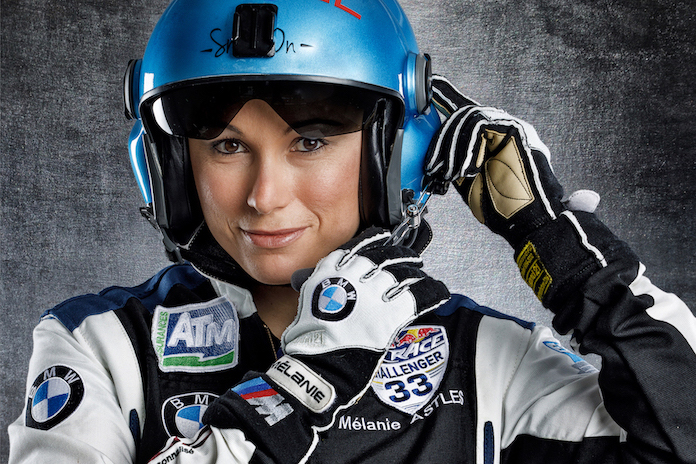 Mélanie is an aerobatics virtuoso and professional airline pilot.
She has been French aerobatics champion on several occasions, and has finished in the top ten of the World and European Aerobatic Championships a number of times. Mélanie joined the Challenger Cup pilot roster and made history as the first woman to compete in the Red Bull Air Race.
Mélanie's story is a tale of passion, perseverance and overcoming obstacles. Nobody ever thought she would fulfil her childhood dream of becoming a pilot when she left her lycée in Monaco at the age of 18 to enter the world of work. When she took a job at a petrol station in Roquebrune Cap Martin, Mélanie's dream seemed further away than ever. But thanks to her hard work, Mélanie rose from being a cashier to managing several petrol stations, saving money to pay for flying lessons, which she started when she was 21. In her very first year of aerobatic competition, she won a French Cup race in the Under 23 category.
Mélanie progressed at a steady pace, climbing through the categories and winning national championships before taking her place in the prestigious French Aerobatic team. In 2014, she finished seventh at the world Advanced aerobatic championships and first in the women's category. In 2015, Mélanie was ranked fifth top female pilot worldwide in the highest category – known as Unlimited – and was a member of the French team that won the world title.
Languages spoken:
Mélanie gives conferences across French-speaking Switzerland, Geneva, Vaud and Neuchâtel, as well as all over the world in English.
Learn from a professional pilot
With UnoMe, you can benefit from the experience of a professional airline pilot.
Conference themes:
Risk control
Impossible is nothing
Surpassing yourself
Resilience
The place of women in sport / the corporate world
Her conferences
Economie et Finance
Philosophie et prospective
Titres et palmarès
Titles
Five-times champion of France
First woman in history to take part in the famous Red Bull Air Race championships
First woman to win a Red Bull Air Race
Fifth woman overall in world elite aerobatics championship
Mélanie is also a professional and airline