Conferences by Guillaume Néry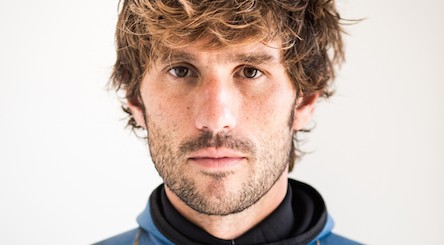 Guillaume Néry, born in Nice on July 11, 1982, is a French freediving champion and a specialist in constant weight diving, the most prestigious freediving discipline of all (descending and ascending using just the power generated by fins). Guillaume has beaten the world deep freediving record four times and has twice been crowned world champion.
Guillaume stopped competing in 2015 after accidentally making the deepest dive in history to -139 m (after there was an organisational error) while attempting to beat the world record of -129 m for the fifth time.
Although Guillaume trains on a daily basis nowadays and still dives to great depths, he is concentrating his energy on transmitting his passion. He travels the world organising master classes, training courses, conferences and film and photographic shoots.
Languages spoken by the lecturer
Guillaume Néry offers conferences in French-speaking countries and around the world.
Guillaume's achievements
2001: French record: -82 m / constant weight / Nice (France) – world team vice champion – Ibiza / Spain
2002: world record: -87 m / constant weight / Nice (France)
2004: world record: -96 m / constant weight / La Réunion (France)
2006: world record: -109 m / constant weight / Nice (France) – third at the world team championships – Hurghada (Egypt)
2008: world record: -113 m / constant weight / Nice (France) – World team champion – Sharm El Sheikh (Egypt)
2010: new French record: -115 m / constant weight / Bahamas
2011: individual world champion: in constant weight and French record holder with a dive to -119 m in Kalamata
2012: new French record: -123 m / constant weight / Bahamas – world team vice-champion – Nice (France)
2013: new French record: -125 m / constant weight / Kalamata – Greece
2015: new French record: -126 m / constant weight / Cyprus
Learn from the number one freediver !
Guillaume has been freediving for over 15 years, constantly pushing back the limits of human endeavour. Throughout his career of dives, competitions and records, Guillaume has acquired considerable experience in performance management at the very highest level.
With a great deal of perspective and maturity, Guillaume shares his thoughts about his career with companies.
Guillaume Néry's lecture categories
Leadership and Management
Philosophy and prospective
Individual and collective motivation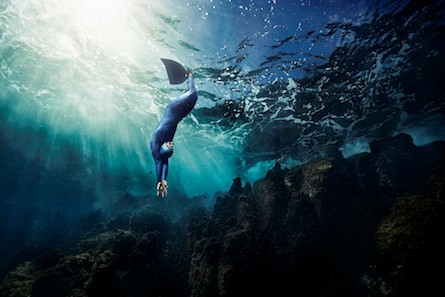 « My approach is first and foremost the legacy of a philosophy transmitted by the Ecole Niçoise, which I then refined during my numerous dives into the depths. »
The themes addressed by Guillaume are many and varied, and certain aspects can be developed more precisely according to demand:
STRESS MANAGEMENT
RISK MANAGEMENT
TEAM SPIRIT
PASSION
RELATION TO FIGURES
BODY / MIND HARMONY
Guillaume also offers a handful of breathing exercises for body and mind harmony, which is essential for performing calmly. Guillaume's generosity is a real source of personal and professional inspiration for the public.