Geraldine Maouchi's conferences
Learn from a world class Business Transformation specialist and pioneer in the field of Digital Transformation !
With Unome and Geraldine Maouchi, you will be conquered by her pragmatic and dynamic speech, combining theory and operational experiences, resolutely turned towards the future through the common thread of the Human.
Her conferences
THE HYBRID ORGANISATION (digital transformation, online to offline): what / why / how
DIGITAL TRANSFORMATION: what / why / how
FROM BUSINESS TRANSFORMATION TO INDIVIDUALS' TRANSFORMATION
Géraldine Maouchi is an expert in Business Transformation. As a member of Groups executive committees, Géraldine has led the digital transformation of major players in the retail, luxury and health sectors. As an Entrepreneur, she has experienced different phases of a company's life cycle, sometimes in unlikely crisis situations. As an artist and musician, she has witnessed the richness and necessity of the exploitation and expression of the creativity and broader skills of employees. Geraldine has observed that the transformation of a company impacts and involves – beyond its business model, its organization, its governance, its processes, its change management and its career management – the transformation of the collaborator as an individual.
Géraldine Maouchi's conferences
Digital world and the future
Creativity and Innovation
Leadership and Management
Start-up
Business tranformation
Geraldine Maouchi developed twofold expertise – online and offline, based on her vision of a "Hybrid" model blending traditional and digital business. For both traditional companies (digital transformation) and for digital companies (online to offline).
Geraldine has worked across Europe, the United States, the Middle East, and Brazil, for all types of organizations (start-up, SME, group, family business, entrepreneur, NGO, institution), and in various industries (high-tech, telecom, hospitality, restaurant, luxury, beauty, healthcare, retail, eCommerce, music…).
Géraldine now shares her expertise in Conferences and as a Board Advisor. She is also a Guest Lecturer for Executive and MBA programs at Business Schools such as HEC Paris.
Languages spoken by the speaker
Geraldine Maouchi delivers conferences all around the world and in Switzerland (Geneva, Lausanne, Vaud, Neuchâtel…).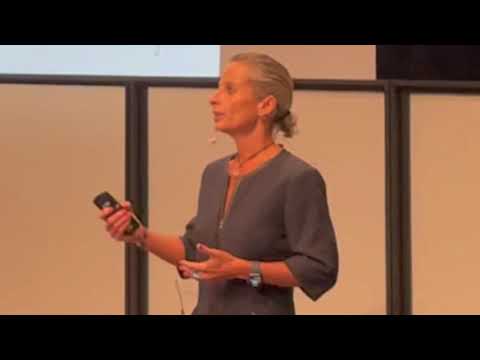 Her publications
Geraldine wrote several articles that were published in various media in Europe, USA, Middle-East, at The Economist Intelligence Unit, Forbes, Les Echos Solutions, Digital Bulletin, Journal du Net… such as:
Transformation in post-covid "New Normal" (hybrid organization and holistic management):
Building hybrid organizations (where online and offline merge) for both traditional companies and pure players:
Podcast interview for the international initiative "Spread Love in Organization":
Portrait interview: