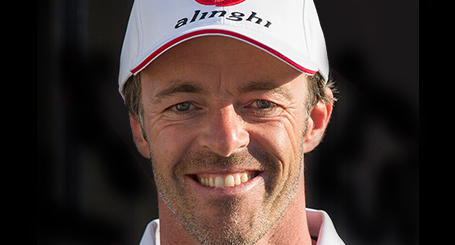 Born in Biel on 19 January 1973, Nils Frei has been a professional sailor since 1999. Early on, he demonstrated his skills as a headsail trimmer (jib and spinnaker … which significantly influence boat speed). In 2001, he was able to join the Alinghi team, which won the Louis Vuitton Cup in 2003 and then won the prestigious America's Cup twice, in 2003 and 2007.
Nils Frei remains loyal to the Alinghi team. He played an essential role in Decision 35, the Lake Geneva sailing circuit, and in the Extreme Sailing Series (on board a GC32 hydrofoil catamaran) between 2007 and 2016.
Nils Frei is one of the most experienced sailors in Switzerland. Team values, respect, trust and communication are important to him. His knowledge of three languages has been precious in crews which have often included various cultures.
Nils Frei is also involved in the evolution of water sports. With his Alinghi teammate Yves Detrey, he is working on the NTFM Project, a small foil catamaran towed by a kitesurf sail.
Languages spoken by the speaker
Nils Frei offers to host all your events with conferences in three languages. He can give conferences all over Switzerland, from Geneva to Lausanne to Zurich, and all over the world as well.
Learn from an expert !
Nils Frei's role as a trimmer is significant: This role is essential for the ship crew, as it determines the speed of the boat. The trimmer must thus demonstrate unwavering leadership. The helmsperson must follow the trimmer's instructions whenever the boat is before the wind, and be a good listener and concentrate.
His drive to open up new horizons for water sports follows scientific evolutions in hydrodynamism. You can definitely explore his universe at one of his conferences: water, wind, speed, leadership, drive, and the taste for new challenges.
Conferences by Nils Frei
Individual and collective motivation
Leadership and management