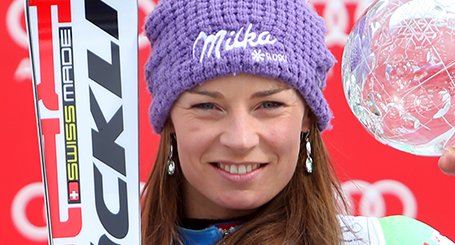 Tina Maze has her parents to thank for learning to ski at the age of three. In addition, she started to play volleyball and the piano at an equally early age. As early as secondary school she was a member of Slovenia's women's B team in alpine skiing. This already provided some of her most unforgettable memories because it saw her selected for the World Cup and the start of very encouraging results.
In 2008, she decided to form a new team, called "Team to aMAZE" with Andrea Massi, and to take off in a different direction. The decision proved to be the right one and she started to have her finest series of successes to date.
After numerous victories in the World Cup plus several medals at the World Championships and the Olympic Games, the 2012/2013 season could be described as her record season and, thanks to such extraordinary results, Tina could be considered as having become one of the greatest female skiers of the modern era.
Learn from an Athlete Who Built Her Own Future
UnoMe recommends soaking up the energy exuded by Tina Maze during one of her conferences. She has been able to win medals thanks to her motivation and the judicious choices she made for her career.
Get yourself geared up to make the key choices with Tina Maze's advice and strength, of character.
Conference Themes
Individual and Collective Motivation
Leadership and Management
Achievements
2 Gold Medals at the Sochi Winter Olympic Games in 2014 (Giant Slalom and Downhill)
2 Silver Medals at the Vancouver Winter Olympic Games in 2010 (Super G and Giant Slalom)
4 Gold Medals at the World Championships: Garmisch 2011 (Super Combined), Schladming 2013 (Super G) and Beaver Creek/Vail 2015 (Super Combined and Downhill)
5 Silver Medals at the World Championships: Val d'Isère 2009 (Giant Slalom), Garmisch 2011 (Super Combined), Schladming 2013 (Giant Slalom and Super Combined) and Beaver Creek/Vail 2015 (Super G)