Tanja frieden's conferences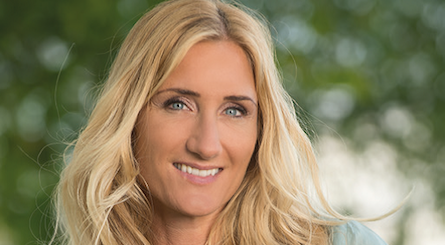 Tanja Frieden is a Swiss snowboarder specialising in Snowboard Cross.
Born in Bern to a Swiss father and a Norwegian mother in 1976, she started snowboarding at the age of 13 and began competing in the 1990s.
In 1996, she raced for the first time in the World Cup. This was followed by a silver medal in the European championships in 1999.
Tanja constantly aimed for the highest level she could possibly achieve. Her efforts were to be rewarded in the first decade of the new millennium when she became European runner-up in Snowboard Cross in 2000 and won a place on the podium at the 2003 World Cup.
But it was in 2006 that she found her way into the history books, taking the gold medal at the Turin Winter Olympics opposite the American Lindsey Jacobellis. At the age of 30, Tanja Frieden became the first woman to win the title. She was also voted Swiss female athlete of the year.
As a primary school teacher in Switzerland, Tanja would spend half of the year close to her home town, and the rest of the time touring the world to pursue her snowboarding career.
However, following an injury to her Achilles heel, she was unable to defend her Olympic title at the Vancouver Games in 2010. It was at this point that she retired from Snowboard Cross.
Tanja has been married to professional surfer Marc Ramseier since 2013 and, in January 2016, gave birth, to their son Luam Kai.
Now she works as an ambassador for charitable organisations such as Right to Play, making use of her experience to help others. Tanja is also the President of GoSnow, an organisation that promotes winter sports, collaborating with representatives from Swiss industry and the Swiss Federal Government.
Learn from a Top-class Snowboarder
Let UnoMe help you benefit from the wide-ranging expertise of a talented sportswoman. Tanja holds conferences on health, and personal development, as well as leadership, personal and team motivation, and creativity.
Tanja has many strings to her bow and certainly knows how to inspire her audiences.
Conference Themes
Health and Personal Development
Leadership and Management
Individual and Collective Motivation
Creativity and Innovation
Achievements
Tanja has an impressive history of wins, having competed in dozens of prestigious competitions.