Conferences by Laurent Combalbert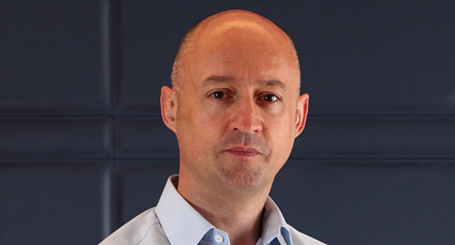 Laurent Combalbert studied law and political science and has a diploma from the French « École Nationale des Officiers de Police » which he entered in 1995 and came second in the exit classification.
Trained by the FBI
He joined the French elite RAID brigade in 1998 as a crisis negotiator and completed his training in 2000 at the FBI's National Academy in the USA.  Using his experience of hundreds of critical cases involving hostage taking, kidnapping and other acts by fanatics, he was the author of a training module which he has used, with other RAID officers, to train crisis negotiators around the world.
Became a Lecturer, an Advisor & an Author
Since 2004, he has been using his unique experience to run conferences, and advise companies, the media, governmental and non-governmental organisations on how to tackle situations such as kidnappings, extortions, diplomatic crises, etc.  Laurent Combalbert is also the successful author of numerous works on leadership, negotiation and communication, and he lectures on complex negotiation at HEC and Sciences Po in Paris.
A TV Show about Laurent
Finally, he and his associate Marwan Mery inspired and assisted the creation of the television series Ransom shown on French television since January 2017. This relates the life of a negotiator renowned for resolving crisis around the world.
Languages spoken by the speaker
Laurent Combalbert runs his dynamic conferences all around Switzerland and in other countries.
Learn from an experienced complex negotiation expert
UnoMe offers the chance of meeting an unequalled professional negotiator so that you can benefit from the unique experience and vision of Leadership and crisis negotiation, perfectly adaptable to the current business environment, so that you can start to develop the necessary skills to manage such situations.
Laurent Combalbert's conferences are highly interactive two-way affairs, but above all they are truly captivating, thanks to the judicious use of real case studies that the speaker has experienced during his life as a crisis negotiator and manager of complex situations.
His preferred conference categorie
Leadership and management
His preferred themes
Negotiation
Confidence
Collective agility
His publications
" The 5 levers for confidence", Eyrolles, Cct. 2016
"How to neutralise complex individuals », Eyrolles, 2015
"Become a better negotiator than your children", ESF, 2013
"Creating an effective team", ESF, Sept. 2011
"The negotiator", Presse de la Cité, 2009
(This is a non-exhaustive list)
An example of conferences<br /> by Laurent Combalbert