Berti Denervaud's conferences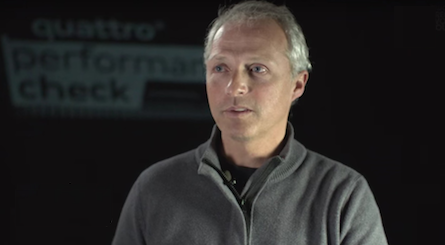 Born in 1970, Berti (Bertrand) Dénervaud is a former professional snowboarder who made his name in the half-pipe between 1992 and 2002. Originally from Fribourg in western Switzerland, he has an exceptional track record, having won as many as eight World Championships in both, the general class and the half-pipe. Berti's talent has not only reaped its rewards in the Snowboard World Cup half-pipe, but also in Snowboard Cross and Alpine events. This has certainly been an incredible achievement, given that no other snowboarder has been able to do the same. Between 1991 and 2002, Berti earned a place on the podium in more than 50 events and qualified for the Nagano Winter Olympic Games. In June 1998, he also became President of the International Snowboarding Federation. Yet despite this success, Berti has always remained modest about his athletic achievements. He has never been interested in appearing on the covers of magazines and has always been more concerned about his sporting performance than his image.
Now 47, Berti lives in Lentigny, France, and is the Sales Director for Scott Sports Switzerland. This famous brand in the world of cycling, motorbiking and winter sports equipment works with various champions like Berti to put their experience to good use. Berti also judges snowboarding competitions, such as the Freeride World Tour in 2016.
Learn from a Successful Businessman and Former Snowboarding Champion
Arrange a UnoMe workshop with Berti Dénervaud, a snowboarding champion turned Sales Director for a leading sports equipment brand.
Berti will share his experience as a leader, helping his audiences achieve commercial success or improve their leadership skills.
Conference Themes
Leadership and Management
Customer Service and the Art of Selling
Achievements