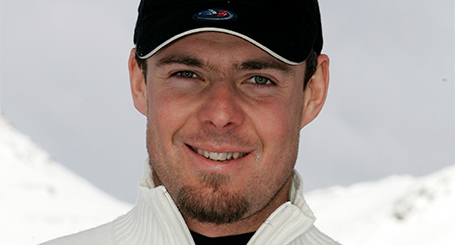 It has been a great privilege for me to be able to earn my living as a professional skier, and to satisfy a childhood dream by winning an Olympic medal – the downhill at the Turin Games.
Retirement from active skiing opened the doors to other activities in the same fascinating area and I am very happy to be able to contribute some of my experience to help in many different ways.
Learn from a Natural Born Leader and Trainer
UnoMe recommends taking advantage of the motivation emanating from this top-flight athlete to change your view of the world around us and to become 'addicted' like Antoine Dénériaz!
As a top-flight athlete, he realised early on that his motivation and his habit of always looking to the future was a way of pushing his physical limits and help ensuring he succeeded.
Such are the techniques that you can acquire with a UnoMe conference.
Be ready in the office – just like an athlete!
Conference Themes
Individual and Collective Motivation
Leadership and Management
Achievements
Gold Medal at the Turin Winter Olympics (ITA) in 2006 – Downhill
3 victories in the Alpine Skiing World Cup
6 medals in the Alpine Skiing World Cup
Twice French champion in alpine skiing
Member of the French alpine skiing team until 2007.