Conferences of Bear Grylls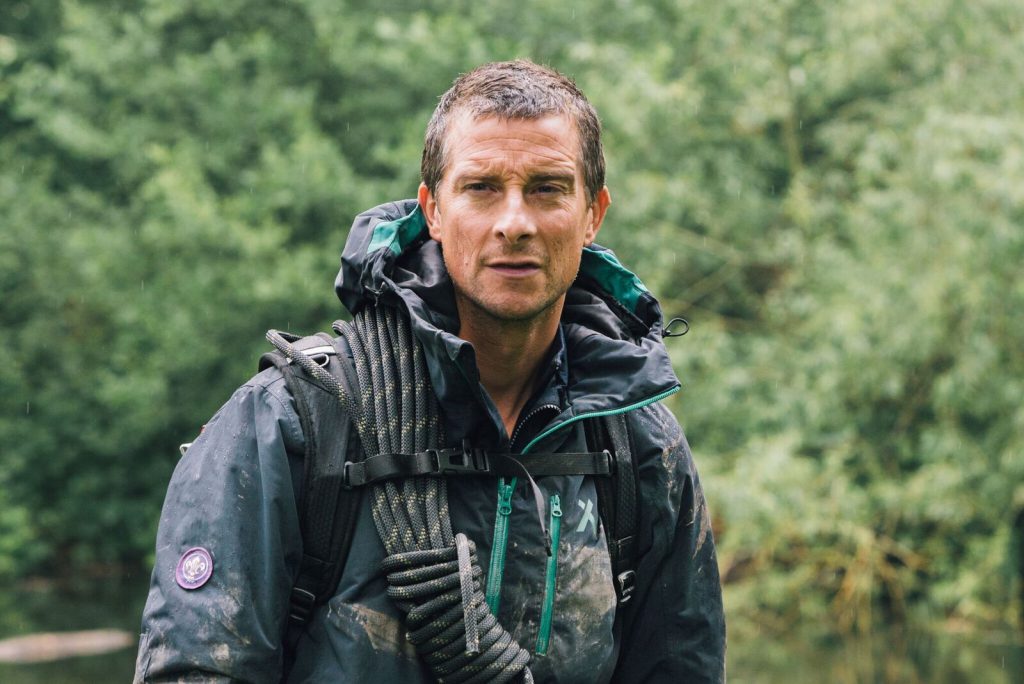 Bear Grylls is known worldwide as one of the most-recognized faces of survivaland outdoor adventure. His real name is Edward Michael Grylls. He was born in 1974 on Northern Ireland.
Bear Grylls became really popular with the great show (Man vs. Wild) diffused in the USA, UK, Canada, Australia, New Zeeland, India and France.
BAFTA award winning TV host Bear Grylls began his journey in 21 SAS before becoming one of the youngest-ever climbers of Mount Everest at 23 years old.
As a honorary Colonel to the Royal Marine Commandos, he was the youngest ever UK Chief Scout and the first ever Chief Ambassador to the World Scout Movement, representing a global family of some fifty million Scouts.
He is also a number 1 bestselling Author :
Grylls' first book, Facing Up (UK)/The Kid Who Climbed Everest (US), described his expedition and achievements climbing to the summit of Mount Everest. His second was Facing the Frozen Ocean. His third book Born Survivor: Bear Grylls was written to accompany the TV series of the same name. He also wrote an extreme guide to outdoor pursuits, titled Bear Grylls Outdoor Adventures.
In 2012, Grylls released his autobiography, Mud, Sweat and Tears: The Autobiography, followed by A Survival Guide for Life in late 2012 and True Grit in 2013.
Grylls also wrote the Mission Survival series of children's adventure survival books titled: Mission Survival: Gold of the Gods, Mission Survival: Way of the Wolf, Mission Survival: Sands of the Scorpion, Mission Survival: Tracks of the Tiger and Mission Survival: Claws of the Crocodile. He has written two thriller novels based around his character Will Jaeger; Ghost Flight released in 2015 and Burning Angels in 2016.
Language spoken
Bear grylls delivers conferences all around the world, in english
Learn from a real survivalist
With UnoMe, start to learn about how to survive and succeed in hostile environment. Bear Grylls delivers great conferences. He speaks on, he tends to draw on his adventures and the things he's learnt along the way which have helped him get to where he is today
Let Bear Grylls tells you his story
How to manage difficulties and overpass them
Never give up !
Conferences of Bear Grylls
Individual and Collective Motivation
Great Expeditions
Everest – Grylls achieved his childhood dream of climbing to the summit of Mount Everest in Nepal, 18 months after breaking three vertebrae in a parachuting accident.
Circumnavigation – of the UK In 2000 Grylls led the team to circumnavigate the British Isles on jet ski
Crossing the North Atlantic – Three years later, he led a team of five, including his childhood friend, SAS colleague, and Mount Everest climbing partner Mick Crosthwaite, on an unassisted crossing of the north  Ocean, in an open rigid inflatable boat.
Dinner party at altitude – n 2005, alongside the balloonist and mountaineer David Hempleman-Adams and Lieutenant Commander Alan Veal, leader of the Royal Navy Freefall Parachute Display Team, Grylls created a world record for the highest open-air formal dinner party
Paramotoring over the Himalayas – In 2007, Grylls embarked on a record-setting Parajet paramotor in Himalayas near Mount Everest. He took off from 4,400 metres (14,500 ft), 8 miles south of the mountain.
Journey Antarctica 2008 – In 2008, Grylls led a team of four to climb one of the most remote unclimbed peaks in the world in Antarctica
Longest indoor freefall – Grylls, along with the double amputee Al Hodgson and the Scotsman Freddy MacDonald, set a Guinness world record in 2008 for the longest continuous indoor freefall.
Northwest Passage expedition – In August 2010, Grylls led a team of five to take an ice-breaking rigid-inflatable boat (RIB) through 2,500 miles (4,000 km) of the ice-strewn Northwest Passage.